Employee Spotlight: Matt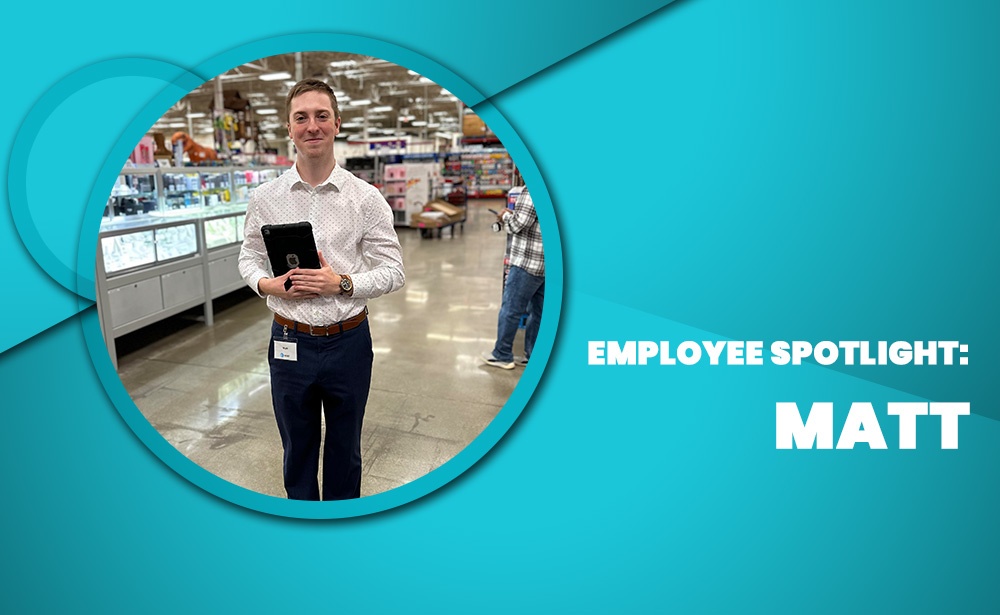 This month we want to showcase Matt on our blog for his story and his tenacity in growth. Something unique about Matt is truly himself in every situation. His personality doesn't fold with his audience. He also is a staple in our office with his go-get-them work ethic. Matt doesn't fear away from new challenges and is able to motivate others around him to embrace their own areas of opportunities.
Matt applied to Imminent after graduating from Illinois State University in May of 2022. When searching for a career path out of college, Matt was seeking a role that would transfer knowledge from his schooling, as well as develop himself into a more professional standing. He always had a passion for business. Even at a young age, he started his own origami business in elementary and has gone through different phases of being an entrepreneur.
Matt joined Imminent in July of 2022, with this being his first role in his professional career. He advanced quite quickly and is currently a top leader in the office. In his short tenure here, he has learned the execution of events, how to train individuals, relationship building, and connectivity skills. Matt has grown so much over the last four months; he says, "When I first started, I was so nervous...As I developed through the position, I started feeling more comfortable and confident as a professional."
Just like Matt's growth as an individual, here at Imminent, we focus heavily on providing applicable life skills. Along with that, we also offer entry-level sales, marketing job opportunities, and management training across Bloomingdale, Bolingbrook, Chicago, Glenview, Lake in the Hills, Lake Zurich, Melrose Park, Merrillville, Mettawa, Mount Prospect, Naperville, Niles, North Riverside, Oak Brook, Orland Park, St. Charles, Schaumburg, and the surrounding areas.
---
---