How To Do Life On A Budget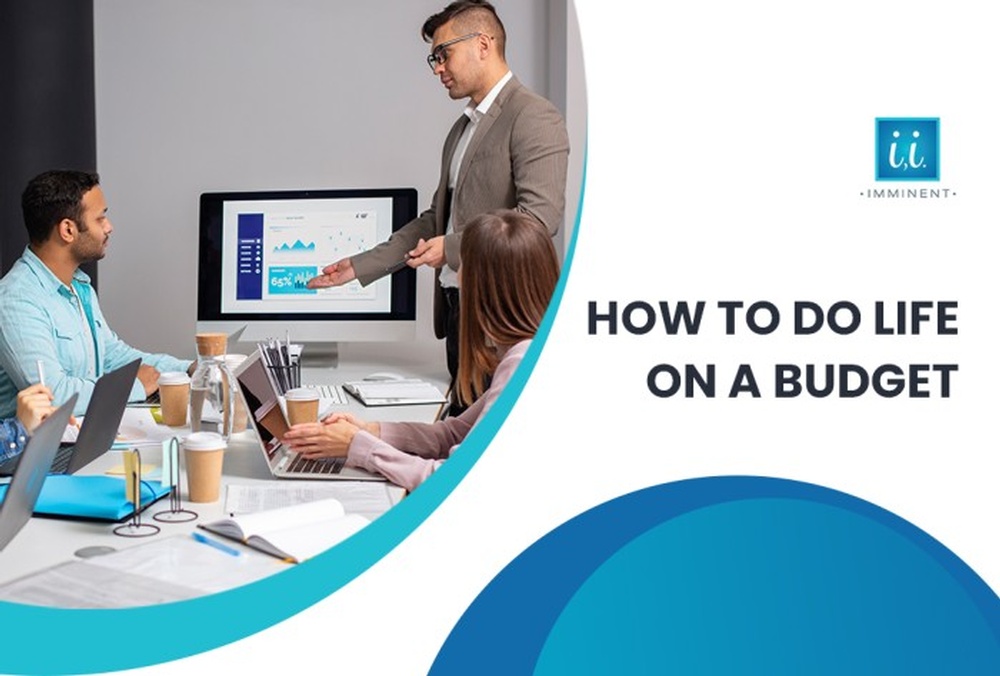 Living life on a budget can be a challenge, especially when it comes to maintaining a fulfilling social life. However, with the right mindset and strategies, it's possible to enjoy a thriving social life without breaking the bank. At Imminent, we understand the importance of maintaining a balance between your financial goals and your desire for social interactions. In this blog, we'll share tips on how to do life on a budget while still enjoying a vibrant social life.
Create a financial plan
When it comes to living life on a budget, the first step is to create a financial plan. Determine your monthly expenses and allocate a specific amount for your social life. This way, you'll have a clear understanding of how much you can spend and can prioritize accordingly.
Be selective
If you have a budget of $500 a month for social events, it's essential to make the most of it. One way to do this is by attending events that align with your interests and goals. Instead of attending every event, focus on those that will bring you the most value and enjoyment. Helps keep your social life meter from draining and makes the events that you do attend hold more value. By being selective about the events you attend, you'll not only save money but also make the events that you do attend more meaningful. This will help keep your social life meter from draining and ensure that you enjoy each event to the fullest.
Write down five things you would want to try/do that month
Creating a list of events and activities you want to attend is an excellent way to stay organized and prioritize your social life. Write down at least five things you want to try or do that month. This could be anything from trying a new restaurant to attending a concert. Once you've created your list, take a look at your calendar and the calendars of your friends and business associates. Find available dates that work for everyone and schedule your events accordingly.
Search for coupon codes and discounts
Saving money on social events is easy when you look for coupon codes and discounts. Social media is a great way to find additional discounts, so be sure to check your favorite platforms regularly.
Find ways to cut costs at social events
When attending social events, there are always ways to save money. For example, if you're going to a concert, eat before you go out to avoid overpriced food and drinks. You can also save on parking by carpooling with friends.
Feel free to say no
Remember, it's okay to say no to social events. If an event isn't important to you, don't feel obligated to attend. Rate the event's importance on a scale of 1-10, and if it's below 5, it's okay to skip it.
Learn to prioritize
Spend the most money on the social event that costs the most that you want to prioritize. If there's a social event that you're particularly excited about, consider spending more money on it. Prioritizing events that bring you the most joy is an excellent way to make the most of your budget.
Be disciplined with yourself
Being disciplined is crucial when it comes to budgeting. If you're just starting, it may take some time to get used to, but remember that saving now means more to spend later.
Takeaway
We understand the importance of maintaining a balanced and fulfilling social life while also adhering to a budget. By following these tips, you can make the most of your social life while still achieving your financial goals. Remember to create a financial plan, prioritize events that align with your interests and goals, and look for ways to save money without sacrificing fun. By being disciplined with your spending, you can save now and have more to spend later on the things that matter most to you.
At Imminent, we know how important it is to implement a promotional plan that turns heads. It isn't easy to draw attention to products in an action-packed marketplace. That's why we rely on face-to-face marketing. The Imminent approach connects brands and consumers in meaningful ways. We adhere to the Imminent core values to infuse excellence and integrity into every campaign. Let us make your brand the subject of riveting conversations everywhere.
We offer Entry-level Sales, Marketing Job Opportunities, and Management Training across Bloomingdale, Bolingbrook, Chicago, Glenview, Lake in the Hills, Lake Zurich, Melrose Park, Merrillville, Mettawa, Mount Prospect, Naperville, Niles, North Riverside, Oak Brook, Orland Park, St. Charles, Schaumburg, and the surrounding areas.
Get in touch with us today!
To learn more about the services we offer, please click here. To get in touch with us, please click here or give us a call at (773) 538-3526.
---
---